I noticed that some of my comfrey plants were getting a little bit too crowded in their pots so I ended up planting 16 of them under my apple tree. It seems like these plants can be slow to start off their growth, but once they get to a certain size, they will accelerate in growth until they dominate the pot that they are planted in. I guess their leaves must be super efficient in photosynthesis.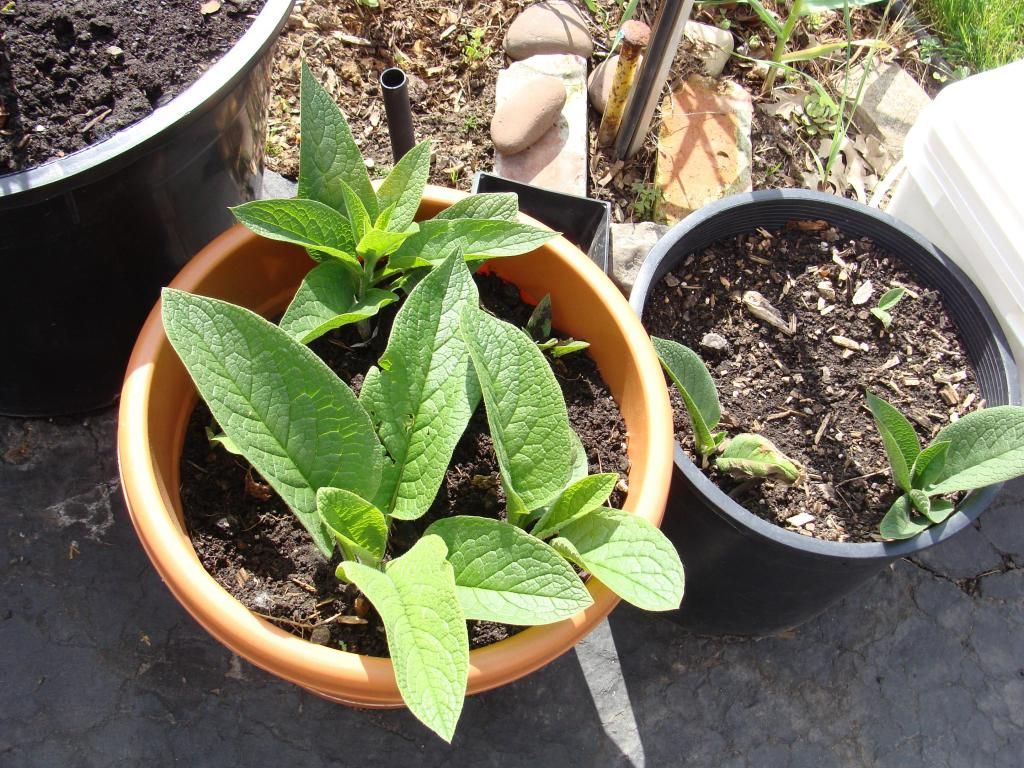 The root cuttings are finally starting to pick up their speed.
The Russian bocking 14 type should be less appetizing to animals so I'm hoping that the deer will leave them alone. Deer can be very strange in how they eat because they seem to strip the bartlett pears of all the reachable leaves while the moon glows get bit once in a while, but never damaged severely.
I also ordered the Russian Bocking 4 variety which is supposed to have a longer tap root, making it more drought tolerant with bigger stems however this one needs is supposively grazed on by more animals so I will probably have to have it in a closed in spot.